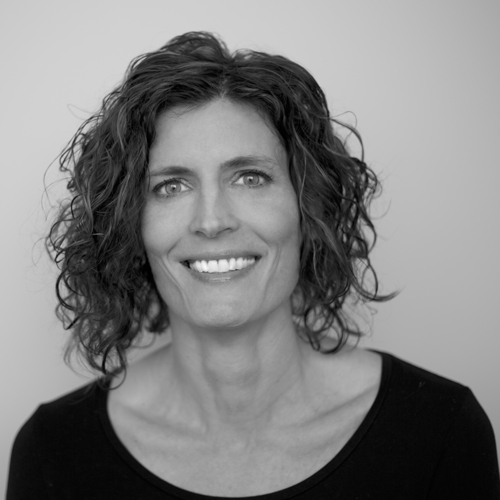 Julianna Bourne
BScPsyc, BScPT, Cert Manual Therapy, CAFCI (Acupuncture)
Julianna is a graduate of the University of Rochester and Daemen College and has 20 years of clinical and teaching experience. She began her career in acute neurological and cardiac rehabilitation in an upstate New York hospital before moving to Calgary in 1999. She has completed numerous post graduate education programs including acupuncture, manual and manipulative therapy, pre and post natal health, overhead sport rehabilitation, k tape and spinal stabilization. Julianna is a Resident of the Canadian Manual Therapy Association and certified first responder.
Julianna's sport experience is extensive having been the physiotherapist for the Canadian men's national water polo team and the IST group for the Canadian national swim team at University of Calgary. She has worked with many local age group swimmers and she enjoys working with all levels of athletes as well as common overuse injuries.
Julianna's personal approach to diagnosis and treatment reflects her desire to return patients to full function at the earliest possible time whenever possible. To accomplish this she utilizes her learned techniques, clinical experience and the patient's own goals. She treats "the whole" patient and uses patient education to maximize long-term compliance and outcomes for her patients.
On her personal time Julianna is very involved in her kids sporting activities, working out, playing tennis and is an avid sport enthusiast. She was a competitive swimmer during her college days and is in the Sports Hall of Fame at her alma mater where a few of her records still stand.
Carmen Dunn
BScPT, BScKin, GunnIMS, CAFCI (Acupuncture), CHT
Carmen is a graduate of both the University of Calgary and Queen's University. She joins the Marda Loop Sport Physiotherapy Team with extensive professional experience from working in a variety of manual therapy and sports injury clinics. Carmen has completed many post graduate advanced Manual Therapy courses. Her special interest is in treating hand, wrist and upper extremity injuries. She has successfully passed her certification in Hand Therapy. Carmen has also been involved in treatment and care of many athletes at the varsity and local level.
Carmen has an active approach to treatment, developed through education and her own personal experience in athletics. She believes in balance, both in her physical therapy practice and her own life. Outside the clinic she enjoys her time being active with her family biking, hiking and skiing.
.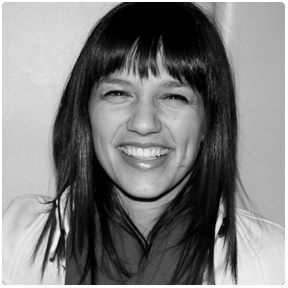 Nicole Hunter
BSc, BScPT, FCAMPT, GunnIMS
Nicole Hunter is a graduate of the University of Western Ontario and the University of British Columbia Rehabilitation Medicine Physiotherapy program. Nicole began her physiotherapy practice in Vancouver in 2000 prior to moving to Calgary and settling in Marda Loop. With over 17 years of experience, Nicole draws from a wide range of physiotherapy techniques such as manual therapy, soft tissue techniques, Intramuscular Stimulation acupuncture (GunnIMS) and specific exercise prescription. She has achieved the highest designation in Manual Therapy in that she has been awarded a Fellow of the Canadian Academy of Manual Therapists.
Nicole treats a wide cross section of clients from children to seniors and Olympic athletes to weekend warriors. She is an avid skier, runner, hiker, mountain biker, and soccer player. Nicole is also a Scout leader taking youth on epic backcountry canoe and camping adventures. Nicole's areas of special interest are treatment of the neck and shoulder, knee and foot, spinal dysfunction, sport injury prevention and pre/post- natal stability programs.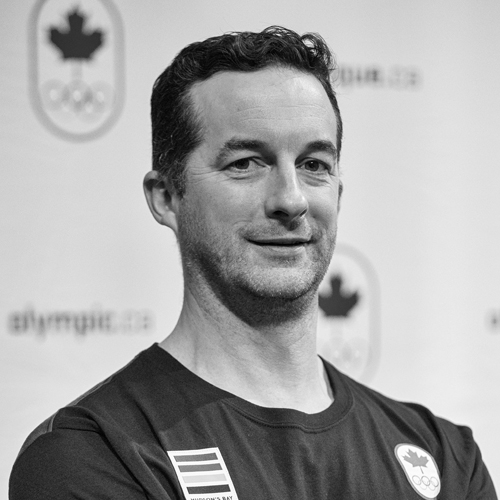 Paul Hunter
BScPT, FCAMPT, GunnIMS
Paul is a graduate of the University of British Columbia Rehabilitation Medicine. He draws from a wide range of physiotherapy techniques such as manual therapy, McKenzie therapy (Part C), Intramuscular Stimulation (GunnIMS), soft tissue mobilization techniques and specific exercise prescription. He has achieved the highest designation in Manual Therapy in that he has been awarded a Fellow of the Canadian Academy of Manual Therapists. Paul also has his Certificate of Sport Physiotherapy. Paul has been a consultant to the Canadian Sports Institute for over 10 years where he works with numerous National and Olympic athletes and various integrated support teams.
Paul is the physiotherapist and the medical lead for the Canadian Long Track Speed Skating team. He is excited to be part of the medical team for the 2018 Pyeongchang Olympic Games in South Korea. He treats a wide cross section of clients from children to seniors and Olympic athletes to weekend warriors. He is an avid snowboarder, mountain biker, bowhunter, paddler, fly fisher and story teller. Paul is also a Cub Scout/Scout leader and a National Board member for Sport Physiotherapy Canada. Paul's areas of special interest are treatment of the shoulder, knee and spinal problems.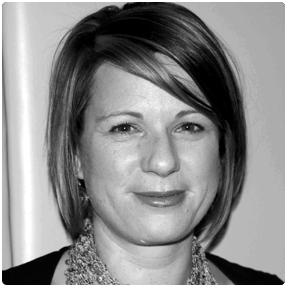 Melissa Kuehner
BscPT, FCAMPT, GunnIMS
Melissa is a graduate of the University of Saskatchewan in 1995 with a Bachelor of Science in Physical Therapy.  She joins the team at Marda Loop with over 22 years of clinical experience in dealing with musculoskeletal injuries. She has her advanced diploma in Manipulative Therapy and certified in Gunn Intramuscular Stimulation. She has taken numerous courses over the years that have added to her expertise as a therapist.
Melissa has a hands on approach to treatment. She feels the right combination of manual therapy, dry needling, specific exercises and client participation will help the client reach their fullest potential.
In her spare time she enjoys hanging out with her family, running, skiing and playing soccer.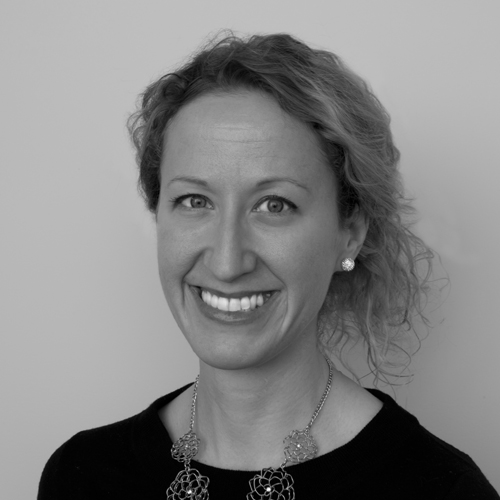 Shannon Leydon
MScPT, BScKin, GunnIMS, FCAMPT
Shannon is a graduate of the University of Alberta Masters program in Physiotherapy. She also completed her Bachelor of Science in Kinesiology from University of Saskatchewan, which included an exchange in Human Movement Studies at the University of Queensland, Australia. Since then, Shannon has continued to pursue further training in orthopedic manual therapy, myofascial release, acupuncture, taping, intermuscular stimulation (IMS), and shoulder and hip rehabilitation. She has training in both Eastern and Western dry needling (traditional anatomical acupuncture and IMS). She is a fellow of the Canadian Academy of Manipulative Physiotherapy.
Shannon has completed the Certificate in Sport Physiotherapy through Sport Physiotherapy Canada. When not at MLSP, Shannon works with the Olympic Oval Program speed skaters, including travel to national and international competitions. As a consultant to the Canadian Sport Institute Calgary, she is a member of the multidisciplinary Integrated Support Team (IST) for seven training groups as well as a number of international visiting athletes.
Her experience with a diverse clientele, from martial artists to work injuries to seniors, has helped her develop an active, educational and tailored approach to therapy
Shannon's interest in speed and power training originated from sprinting with the U of S Huskies and the U of A Pandas track and field teams.  Currently, as a two-time ACL injury survivor, she enjoys road running and cycling, as well as weight training, ultimate frisbee, racquet sports, and hiking among the larch trees of Kananaskis.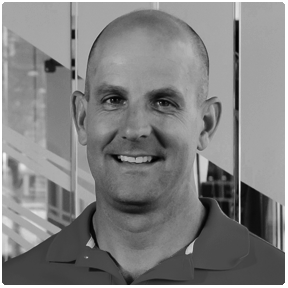 Greg Redman
BScPT, BScKin, FCAMPT, Sport Physio Diploma, GunnIMS, Clinical Sport Specialist
Greg is based out of Kelowna and returns to Calgary every 2 months.
Greg Redman is a graduate of both Queens University and Simon Fraser University. Greg is a manual therapy and sport physiotherapy specialist and has had success with many Olympic champions, international, national and weekend warriors. He has been the physiotherapist with the Canadian Olympic team at the Athens, Torino, Beijing, London, Sochi and Rio Olympic Games.
Greg is a consultant to the Canadian Sport Centre where he works with Speedskating, Track and Field, Wrestling, Skeleton, Diving and Swimming athletes. He is also the Head Physiotherapist and Strength Specialist for Golf Canada and the Canadian Olympic Canoe/Kayak Team. He has achieved the highest designation in Manual Therapy and Sport Physiotherapy, by being a Fellow of the Canadian Academy of Manual Therapists and having a Diploma in Sport Physiotherapy.
The range of treatment techniques that he has been trained in at a postgraduate level include manual therapy, manipulations, spinal stability, functional and sport specific exercises, taping, intramuscular stimulation and acupuncture. Greg has a special interest in developing interesting and innovative exercise programs for sport rehab and core stability.
Greg's treatment philosophy is that every injury happens for a reason and so he searches for the cause of the problem, rather than a quick fix. Then, together with the patient he uses a range of treatment techniques and specific exercises to restore their body to its optimal health. Greg was a National team athlete with Canoe/Kayak for eight years and has completed many marathons and the Ironman.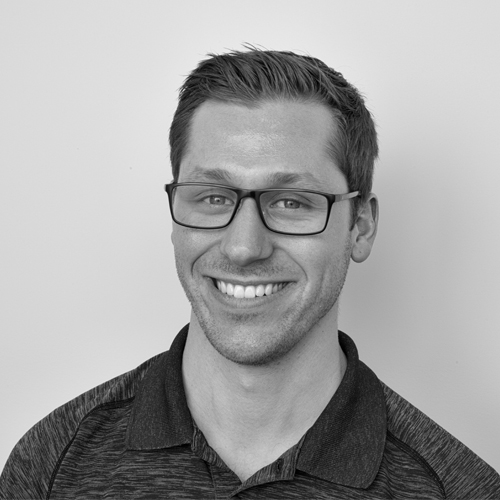 David Ridgewell
MScPT, BScKin
David aspired to be a physiotherapist since playing competitive level soccer and swimming while growing up in Kelowna, BC. He graduated from the University of Calgary with a Bachelors of Science in Kinesiology, before completing his Master of Physical Therapy at UBC.
During his time in Calgary David gained experience at the University of Calgary Sports Medicine Centre, Jordan Strength and Conditioning at the Olympic Oval, and Crash Conditioning – an elite hockey training centre for NCAA, AHL, WHL and NHL players. David also played for the UofC Dino's Varsity Men's soccer team in 2008/09.
While in Vancouver, David completed his Sport Physiotherapy Canada's Sports First Responder certification and gained on field experience with the Mountain United FC Premier soccer teams. David is certified in acupuncture from Acupuncture Canada, and is working towards completing a Diploma of Advanced Orthopaedic Manual and Manipulative Therapy. In 2016 David completed Level 1 of the NeuroKinetic Therapy Approach.  He has learned from his own sport related injuries and surgeries and strives to use these experiences to deliver quality care.
Outside of physiotherapy, David trains for sprint distance triathlon, enjoys yoga, hiking, tennis, squash, Olympic lifting and all board sports including wakeboarding, wake surfing, and snowboarding.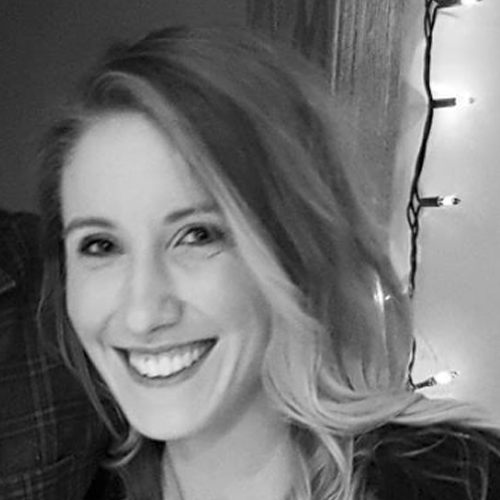 Lisa Sametz
MScPT, FDN, BScPHYS
Lisa graduated from the University of Saskatchewan- with a Bachelor of Science in Physiology and a Masters in Physiotherapy. Since moving from Saskatchewan to Calgary, Lisa has completed certification in IMS dry needling and numerous manual therapy courses through the Canadian Physiotherapy Association: Orthopaedic Manual and Manipulation System. This year, she hopes to finish this system and challenge the advanced exam.
Lisa believes in an active rehabilitation philosophy in that a combination of hands-on techniques with precise exercise prescription is a sure way to ensure her clients achieve optimal recovery. Lisa enjoys treating a variety of injury presentations- from acute sprains and strains to spinal pain to more complex multi-area body involvement. Regardless of the injury, Lisa uses a deductive clinical reasoning process to find the source of your pain in order to effectively treat your pain. With her experience and post-graduate training, Lisa implements an evidence-based clinical practice approach that allows her patients to receive the most current and proven diagnosis and treatment strategies.
Growing up, Lisa competed as a national artistic gymnast from ages 11 to 17. Due to the high demands of the sport, Lisa frequently attended physiotherapy, which sparked her interest in choosing the career. When she's not in the office, Lisa enjoys maintaining an active lifestyle through running, hiking, snowboarding, yoga and spin classes. Whether you're a high level athlete, a leisurely active individual, or simply an individual who is struggling with ongoing aches and pains, Lisa will be sure to understand and focus on meeting your personal goals .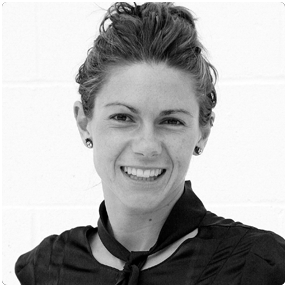 Somer Younker
BScPT, FCAMPT, GunnIMS, CAFCI (Acupuncture)
Somer is currently on Mat leave and will return in the summer of 2018.
Somer is a University of Alberta graduate but has enjoyed being back in Calgary since graduating. She has worked with athletes and a variety of other clients through the years and recently has taken post graduate shoulder specialization  and running injury prevention courses. With the integration of various techniques; such as manual therapy, acupuncture and IMS, she works with a person to achieve their specific goals. Somer has achieved the highest designation in Manual Therapy in that she has been awarded a Fellow of the Canadian Academy of Manual Therapists.
A large part of her focus includes returning a person to function or sport but also in identifying causative factors in aims for future prevention. Somer has two young boys, Henry and Tommy, who keep her on her toes. She has gone from days of Ironman and the Boston marathon to days of running with a stroller and playing with trucks. She looks forward to getting back to things like golfing, skiing and road biking soon!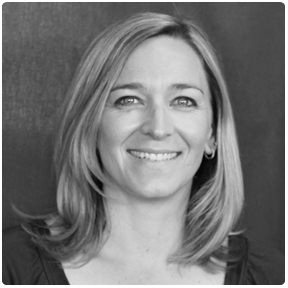 Koren Brett
BScPT, FCAMPT, GunnIMS, CAFCI (Acupuncture)
Koren is a graduate of the Physiotherapy program at McMaster University but also has a Kinesiology and a Health degree from BrockUniversity.  In the 20 (plus) years since graduation she has taken many post graduate courses in manual and manipulative therapy, core stabilization, acupuncture and intramuscular stimulation (GunnIMS).  In 2008, she achieved the highest level in manual therapy and earned the designation of Fellow of the Canadian Academy of Manual Therapists.  She uses a multi faceted approach to treatment including manual therapy, exercise, modalities and education, to achieve client goals.  She enjoys working with people of all ages!
Her active lifestyle includes skiing, running, hiking and swimming. For many years she was a competitive figure skater and then at University played varsity waterpolo. She has two busy children who synchronize swim, speed swim and ski race.  Due to the high incidence of concussions in the sport of synchronized swimming Koren developed a concussion protocol for all swimmers in the synchronized swimming club which including prescreening, a poolside decision making guide and post concussion protocol.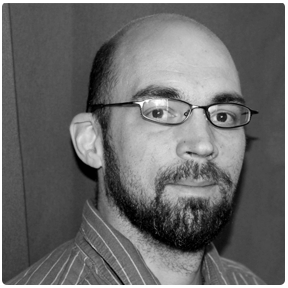 Mark Unger
Manager
Mark has been the clinic manager at Marda Loop Sport Physiotherapy for over ten years and knows which physiotherapist would be suited to work with you to stay healthy or to fix your injuries.